Congratulations to all the Arts Awards Waterloo Region Nominees for 2014!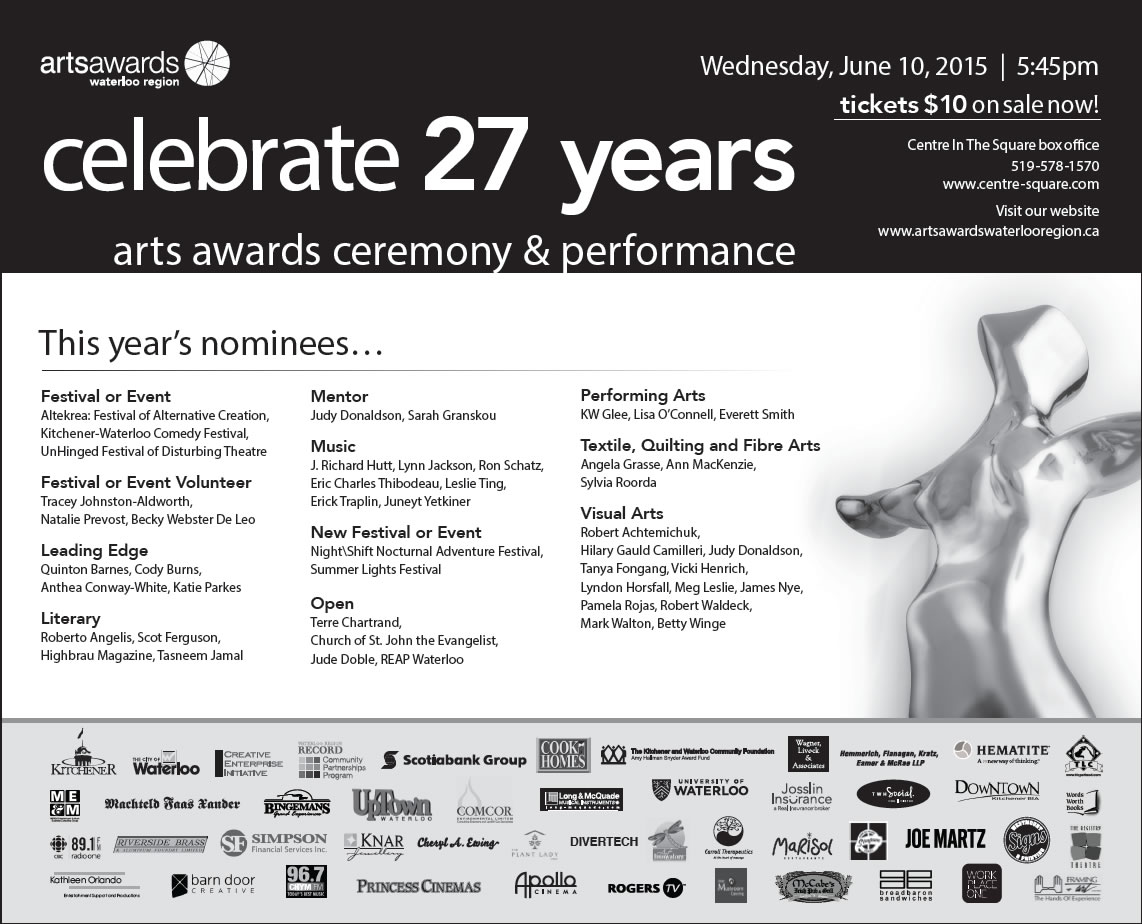 Join us this Wednesday, June 10th at Centre In The Square as we hand out the awards and recognize the amazing artistic talent in our region.
On-stage performances will include Juno-nominated Courage My Love, Victoria Bertini & Stacey Zegers (winner of The Shot), Johanna Pavia & SoulDrive, Bashar Jabbour, Wilber Cortez, Vienna D'Amato Hall, Hep Cat Hoppers and more. The evening begins with the always popular, pre-show reception activities where singers Aaron Cornish and Tausha Hanna will entertain.
Tickets are only $10 and can be purchased HERE.
See you all there!