Say hello to the 2014 Arts Awards Waterloo Region winners!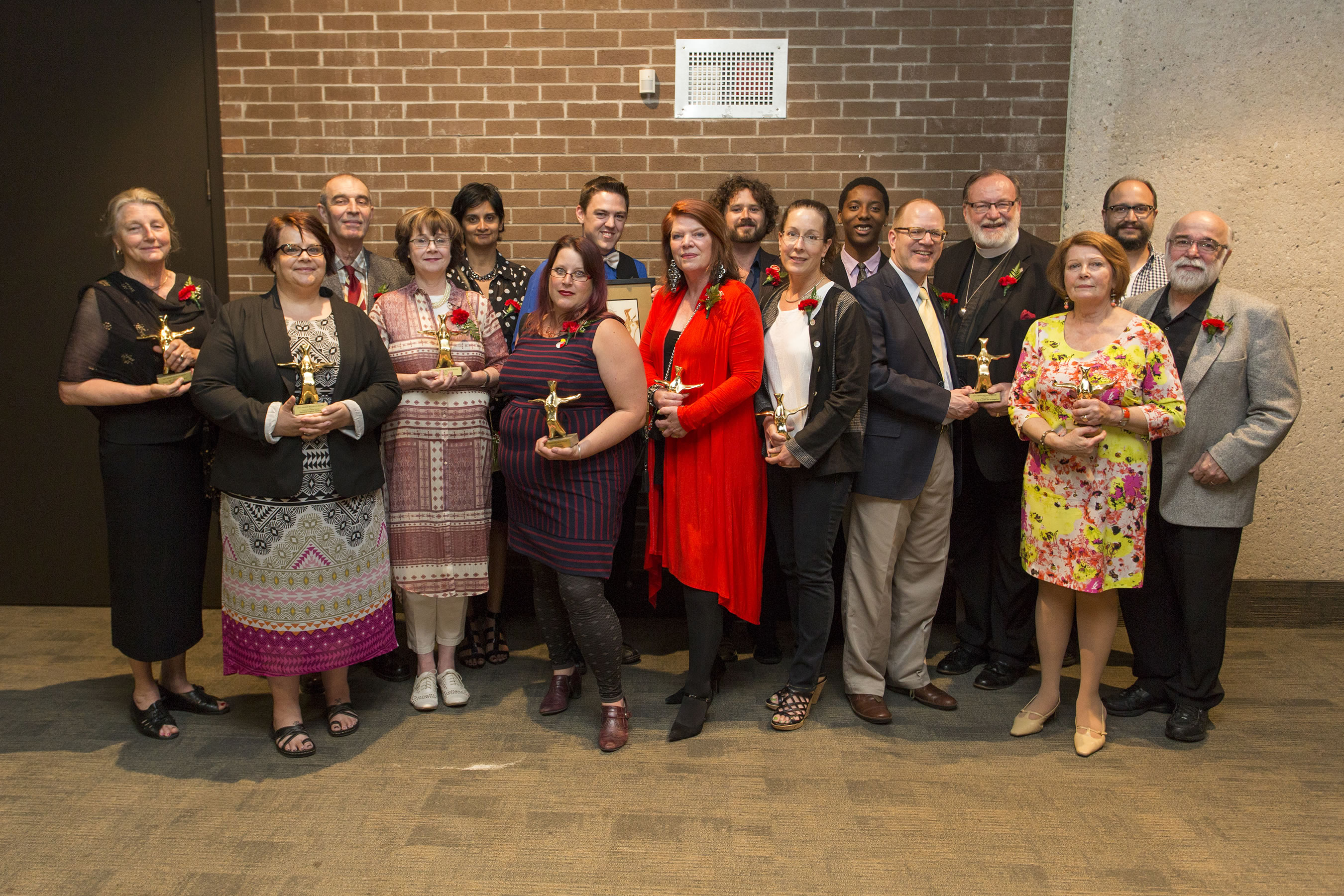 L to R: Sylvia Roorda, Textile, Fibre and Quilting Arts; Summer Lights Festival represented by Charlène Le Duc, Festival or Event; Richard Achtemichuk, Visual Arts; Lisa O'Connell, Special Jury; Tasneem Jamal, Literary; Terre Chartrand, Special Jury; Cody Burns, Leading Edge; Tracey Johnston-Aldworth, Festival or Event Volunteer; Night\Shift represented by Eric Rumble, New Festival or Event; Judy Donaldson, Mentor; Quinton Barnes, Leading Edge; Charles Stuart and Rev. Canon Christopher Pratt, Open; Mary Misner, Lifetime Achievement; KW Glee represented by Steve Lehmann, Performing Arts; J. Richard Hutt, Music.
Unavailable: TD Bank Group represented by Paul Amaral, Corporate Arts Supporter; Lynn Conway representing Anthea Conway-White, Leading Edge; Katie Parkes, Leading Edge.
Photo Credit: Joe Martz (www.joemartz.com)